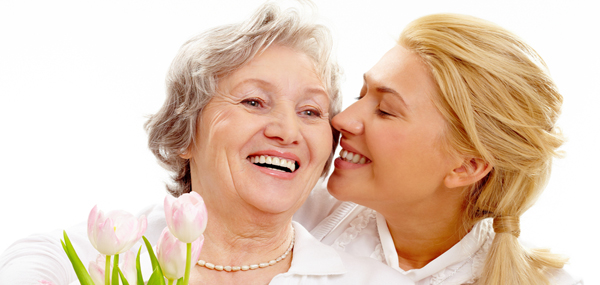 About Interest Only Lifetime Mortgages
The emergence of the interest only lifetime mortgage is down to two understandable scenarios; firstly interest shared by people who are reticent about the roll-up nature of traditional equity release schemes; and secondly people who still have mortgages in retirement & are being pressed by their lenders for repayment.
The answers provided by the interest only lifetime mortgage is down to the fact they primarily provide inheritance protection for the beneficiaries, and secondly they are interest only mortgages that will run for the rest of one's life. Both these features, as well as those listed below have made the interest only lifetime mortgage an increasingly popular retirement mortgage vehicle.
---
Principles Behind Interest Only lifetime Mortgage
The youngest age for a lifetime interest only mortgage is 55, with the minimum property value being £70,000. There are three current lenders in the market with different criteria, so be sure to contact us first to check eligibility. These are Stonehaven Equity Release, more2life & Hodge Lifetime.
These lifetime mortgage companies do not ask for any proof of income on these loans as the amount that can be raised is determined by age & property value alone. Therefore, a they are a form of self-cert mortgage.
Once the tax-free cash is released, the mortgage company will charge interest on the loan at a fixed rate for the rest of your life. This provides the guarantee of knowing exactly how much your future payments will be, & provides the reassurance that even if interest rates increase elsewhere, your payments are protected for life.
As the interest only element is being repaid, then the balance on these pensioner mortgages will remain level throughout. Therefore, your beneficiaries will know the exact amount that will need to repay at the end of the day. NO repayment vehicle is required.
The monthly payments continue for the rest of your life, either until you have died or moved into long term care. At that point the property will usually be sold, with the sale proceeds being used to repay the principal amount borrowed. The surplus capital will then be passed into your estate and divided in accordance with you Will, or follow the rules of intestacy if not.
View Interest Only Lifetime Mortgage Products
---
Typical Client
Typically, the lifetime interest only mortgage applicant will have a good level of disposable income in retirement and is happy to control the future balance, by making monthly payments of interest. They want sufficient capital to support the quality of their retirement lifestyle today, however are still protective over their estate & do not wish to spend the children's inheritance.
---
Can A Pensioner Get A Mortgage?
Just because you are retired doesn't mean that you still can't take out a mortgage. Retirees still have financial needs, whether it's for property maintenance, helping the children or consolidating debts, many can still afford to service debt with pensionable income.
Although the FCA (previously FSA) has tightened criteria on interest only mortgages, there still remain some retirement mortgages in operation, dependent upon personal criteria. These can also be based upon the traditional method of income multiples and the lenders concerned will need proof of your retirement income to support affordability of the mortgage.
Therefore, Equity Release 2go>> advisers can source the whole of the equity release and retirement mortgage market to find the best interest only lifetime mortgage deal for you.
---
The Pros and Cons of Interest Only Lifetime Mortgage UK
To summarise the advantages and disadvantages of the lifetime interest only mortgage, Equity Release 2go>> has compiled a useful comparison between the pros and cons as shown below:
Pros of Interest Only Lifetime Mortgages

>> Monthly Costs – Cheaper alternative to a capital and repayment mortgage
>> Not age restrictive – Available to people age 55 and over, with no upper age limit
>> Ownership – You retain 100% ownership in the property & 100%  of house price rises
>> Repayment – The loan can be repaid at any time without any specific repayment vehicle
>> Self Cert Mortgage – Borrowing can be granted without any proof of income needed
>> Fixed Interest Rate – You can select the option to fix your interest rate for life
>> Switch to roll-up – Some schemes have back-up by allowing a switch to roll-up equity release, should the mortgage become unaffordable in the future. Avoids possible repossession.
Cons of Interest Only Lifetime Mortgages
>> Repayment Penalties – If the loan is repaid early there maybe early repayment charges
>> Inheritance Reduction – A release of equity will reduce the overall value of your estate
>> Flexibility – Certain schemes do not permit the level of monthly payments to be altered
>> Deceased Partner – Should a partner die, then affordability may become an issue
>> Regular Payments – Must be maintained in order to ensure a level mortgage balance
>> Interest Rates – If a variable interest rate is selected & rates rise, then your monthly payments will rise accordingly
>> Loan-to Values – Are not as generous as equity release schemes, typically starting at 11% of the property value for a 55-year-old
---
Further information on mortgages for pensioners: –
Remember, Equity Release 2go>> has experienced independent equity release advisers trained in all aspects of how to release equity & can provide advice by calling them on 0800 011 9841.
We have provided the following links which can help assist with the decision making process: –
Stonehaven Interest Select | more2life interest choice | Hodge Lifetime Flexible Mortgage
---
These are interest only lifetime mortgages. To understand the features and risks, ask for a personalised illustration.
Your home may be repossessed if you do not keep up repayments on your mortgage.