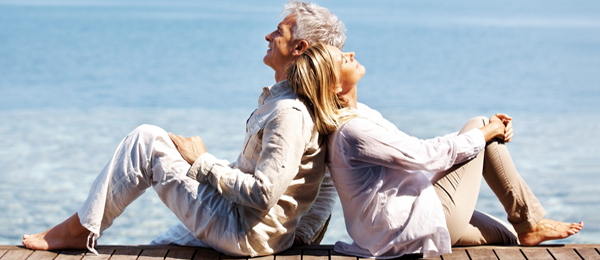 Every Second Counts
Having many years of experience in processing and completing client equity release applications, Equity Release 2go>> has now streamlined the whole equity release process.
By building relationships and contacts with equity release companies and the legal profession, enables our clients' applications to be processed more efficiently, by placing it in the hands of experts who know how to deal with equity release schemes.
From start to finish, a lifetime mortgage application should take between 4-8 weeks for the release of funds. A home reversion plan may take a week or two longer due to the extra legal work involved.
However, there can be factors along the way that could increase or reduce these timescales; in fact some equity release cases have been completed within 19 days!
---
Experience Counts
Knowledge is king, and experience counts, would be our advocate with regards to processing equity release plans. Knowing the potential obstacles that could arise from the valuation, lease, transfer of equity and power of attorney, Equity Release 2go>> have been there and done it!
By managing any issues immediately, we can resolve matters quickly by involving the relevant parties, ensuring continuity with the application. Having the equity release legal work as part of the integral  package will undoubtedly assist matters.
We can recommend solicitors who are members of ERSA (Equity Release Solicitors Alliance) and whom specialise in all matters relating to equity release legals. With fixed fee agreements in place we can ensure you get both speed and lower costs as part of your package.
---
Countdown to Releasing Equity!
Here we list the 10 key stages involved in applying for an equity release mortgage.
Before submitting an application to release equity, it is an FSA condition that equity release advice is obtained. Thereafter, assuming you received the necessary protocols involving advice, alternatives & key facts illustration, matters can then proceed as follows: –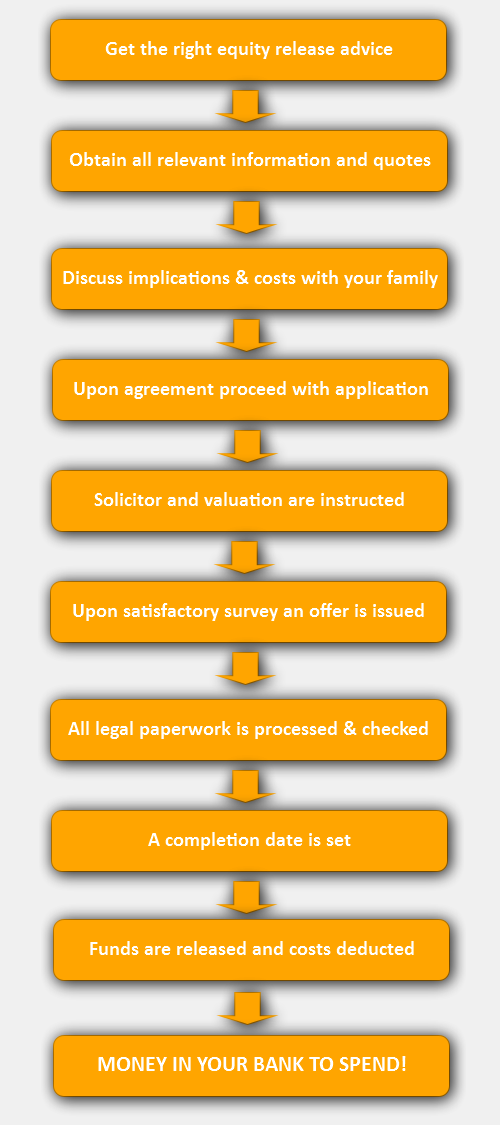 Start counting the pennies
With the money in your account, you can now spend the tax free cash as you planned.
It could be you need some home improvements, new car or caravan, treating the children, a holiday in the sun or just to help with life's little luxuries – the choice is yours!
TIP! Only withdraw funds you actually need, as you can always take more money at a later date. 
---
Next Steps
To find your local equity release adviser and to discuss a potential lifetime mortgage or home reversion application, call the Equity Release 2go>> team on freephone 0800 011 9841.
Alternatively, utilise our smartER tool to discover plans you're eligible for and how much cash you can release with each.